The books that started a revolution!
IT'S TIME TO RETHINK CHURCH!
"We need to rethink our entire concept of church and discover it afresh through the lens of Jesus and the apostles." 
~ Frank Viola in Reimagining Church (David C. Cook, 2008), p. 273.
Click the book covers below to order each title on discount.
Frank Viola is the author of over 25 books. Many of them are bestsellers. Viola's first books were about ecclesiology, written way back in 2008. His books since are about discipleship and deepening one's relationship to Christ.
Here's a quick sketch.
In January 2008, Pagan Christianity by Frank Viola and George Barna rocked the Christian world. Yet it was only the first half of the argument. It was never meant to be a stand-alone book. Read on …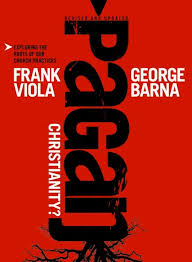 This book provides a useful service in peeling back the layers of tradition, showing the origins of much that we today call "church." Christians who want to be biblically faithful, regardless of their particular tradition or church form, can learn and benefit from the book. 
Howard Snyder, author, historian, professor
At a time when God is clearly 'shaking the foundations' of the way many think about the church, this book is timely and helpful. For this reason I heartily recommend it.       
Greg Boyd, author and pastor
PAGAN CHRISTIANITY is a landmark, a true milestone in the overall task of bringing in a new style of responsible, interactive Christianity to replace the old, severely paganized ecclesiastical forms. Frank has done us a great favor, drawing together revealing tidbits from hundreds of sources to create a continuous picture of the formation of today's institutional church. There's nothing like it in print. It is now THE book on church history from the point of view of the underground, open church. 
James Rutz, author
Anyone interested in the worship of the New Testament church and how that was altered through the centuries will find Frank Viola's PAGAN CHRISTIANITY very useful. The authors' position is clear and quite well documented.
Graydon F. Snyder, professor
PAGAN CHRISTIANITY contains a wide variety of interesting and helpful historical information of which most Christians – or non-Christians – will be completely unaware. The book identifies – in part or in whole – the pagan roots of many of our current church practices, as well as indicates some borrowed from earlier Jewish or, occasionally, more recent Customs.           
Robert Banks, author and professor
This feisty book attacks the incipient paganism that has been absorbed into historic Christianity over the years. It exposes the syncretistic weak spots in what we assume to be basic in our way of doing church. Thoroughly iconoclastic, it is also at the same time a good apologetic for the house church movement which has strong restorationist impulses. My guess is that it will anger some readers and thrill others. I am one of the latter. Whatever, it won't be too easy to dismiss as it is really well researched and substantiated. I think it is definitely worth the read even if I do think it is a tad purist in tone. Just don't drop it–it is likely to explode.    
Alan Hirsch, author and speaker
In August 2008, Reimagining Church by Frank Viola author was released, which begins to present the second half of the argument.
Both books can be likened unto a puzzle. Pagan Christianity is the deconstructive side of the argument; Reimagining Church is the constructive side. Both books go together, forming a compelling and insightful vision of the church after God's own heart. But the series doesn't end there.
Dissent is a gift to the Church. It is the imagination of the prophets that continually call us back to our identity as the peculiar people of God. May Viola's words challenge us to become the change that we want to see in the Church … and not to settle for anything less than God's dream for Her.
Shane Claiborne, author and activist
In Reimagining Church, Frank Viola is at the top of his game, showing a serene, soaring mastery of the theology of church as organism rather than organization.
Leonard Sweet, author and professor
True to form, this book contains a thoroughly consistent critique of prevailing forms of church. However, in Reimagining Church, Frank Viola also presents a positive vision of what the church can become if we truly reembraced more organic, and less institutional, forms of church. This is a no holds barred prophetic vision for the church in the twenty-first Century.
Alan Hirsch, author and speaker
Reimagining Church is a valuable addition to the resources being produced on the subject of organic churches. Written from the perspective of a long-time practitioner, Frank conveys these concepts with his usual clarity and insight and covers many of the practical aspects of starting a church. I recommend this book to anyone interested in organic church.
Felicity Dale, author and speaker
In March of 2009, the CBA bestseller From Eternity to Here by Frank Viola released which takes the argument even further. This book gives the big sweeping epic unveiling God's grand mission in the earth. Some regard it as Frank's magnum opus. A tour de force in missional theology.
Frank continues to challenge the church-at-large with a powerful mind, an impassioned voice, and a love for the Bride of Christ. You need to get this book and wrestle with Frank through the biblical passages regarding our identity in Christ as His body and the mission our God has entrusted to us.
Ed Stetzer, author and speaker
A masterpiece… it reads like a movie on paper.
Dr. Myles Munroe, author and speaker
When you're as old as I am, I don't hear new stuff. You can hardly say anything about religion that I haven't heard several times. But this is so new to me. It's a whole new way of looking at the Scriptures, at Jesus, at the church, and at me. You're going to love this book.
Steve Brown, author and talk-radio show host
A great work of narrative theology …
Alan Hirsch, author and speaker
Frank Viola has been one of my favorite authors for years. Common threads run through his books: Organic spiritual life without organizational hierarchy, and real relationships with God and each other that are free of suppressive religious tradition. Frank's viewpoints are well grounded in both Scripture and history. From Eternity to Here reveals the startling but simple fact that God has already accomplished His ultimate goal in the resurrected Christ. We are the focus of His passionate love, and we have received the capacity to love Him in return forever.
Don Francisco, musician
In September of 2009, Frank Viola's practical guide to body life entitled Finding Organic Church made its debut (reaching #12 on Amazon.com).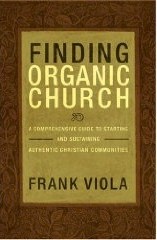 From 2010 to 2018, Frank has written the following groundbreaking books which take the ideas presented in the former books to new levels:
Insurgence (Baker, 2018) – Frank's signature book on the explosive gospel of the kingdom. #1 New Release in Theology (Amazon).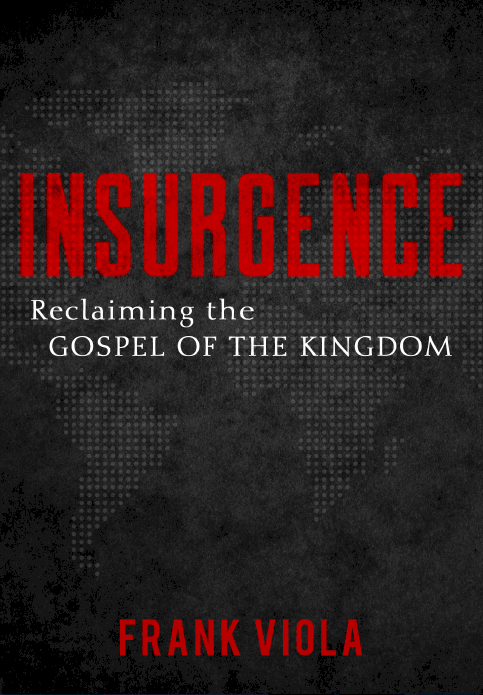 What Pagan Christianity did in redefinding and revolutionizing "church," Insurgence does in redefining and revolutionizing "kingdom." This is a daunting, engrossing powerhouse that's accessible to all audiences. I predict it will become one of the author's most iconic works and the new benchmark on the kingdom of God. Penetrating and full of insight. Revolutionary from start to finish, Insurgence astonishes and delivers. A masterstroke of spiritual genius.
Christian Book Reviews, D.S.
In this insightful and transformative book, Frank Viola reveals with crystal clarity just how far removed our truncated gospel is from the kingdom of God that Jesus embodied and that He calls and empowers His followers to embody. I am convinced that this wisdom-packed book will be used by God to completely transform the lives of many who dare to read it.
Greg Boyd, Pastor of Woodland Hills Church and bestselling author
Let me be clear—Insurgence: Reclaiming the Gospel of the Kingdom is not a book offering yet another parochial debate over some inconsequential point of theology. On the contrary, Viola's message strikes at the heart of the core message of Christianity.
Dr. Michael S. Heiser, Scholar-in-Residence for Logos Bible Software, bestselling author of The Unseen Realm: Recovering the Supernatural Worldview of the Bible, and host of the Naked Bible Podcast.
I own thousands of books, but there's a very small handful of books that I keep on my desk to re-read and refer to on a regular basis. Frank Viola's Insurgence: Reclaiming the Gospel of the Kingdom is one of those books. This isn't just a book – it's a revelation of how we as Christians should be living our lives in today's culture. Get the book. It will dramatically change how you look at the rest of your life.
Phil Cooke, Ph.D., filmmaker, media consultant, and author of The Way Back: How Christians Blew Our Credibility and How We Get It Back.
Insurgence is a course corrective for the communication of good news of Jesus. Thank you, Frank Viola, for masterfully presenting the gospel of Jesus as the here-and-now good news of the kingdom.
Bruxy Cavey, Teaching Pastor at The Meeting House, author of The End of Religion and (Re)Union: the Good News of Jesus for Seekers, Saints, and Sinners
Insurgence commands attention with its forthright, compelling vision of the kingdom that treats a wide range of facets of the kingdom message.
Craig Keener, Professor of New Testament and Biblical Studies, Asbury Theological Seminary
Frank Viola has a winsome and compelling way of drawing his readers into the fullness of loving well, learning well, and living well. In his newest work, he persuasively draws us into the holy aspiration of being captivated by Jesus, the world's true Messiah and King. Insurgence portrays a powerful vision of the righteousness, shalom, and joy of the Kingdom of God through a people whose identity is derived from Him, not the work they do for Him.
Kenneth Boa, theologian and author of Conformed to His Image
Frank Viola has done it again! He offers fresh insights on what it might look like if we took the message of Jesus, and His in-breaking kingdom, as if it were real. True. Beautiful. World changing. Heart transforming. Community uniting. Human remaking. A reader can ponder Insurgence one page a time! And that same reader may never be the same again. This book has the potential to open the eyes of many people to see how beautiful life with Jesus can truly be.
Kurt Willems, MDiv, MA, Lead Pastor at Pangea Church, podcaster and writer at TheologyCurator.com, Blogger at Patheos
In Insurgence, Frank Viola spells out a compelling case for reclaiming the powerful, life-changing gospel of the kingdom.
Dave Ferguson, Lead Pastor of Community Christian Church, author of Hero Maker: Five Essential Practices for Leaders to Multiply Leaders
There is an insurgence or a convergence of God's people rallying around a fuller, more biblical articulation of the gospel. This insurgence isn't just about getting our message straight, it's about straightening out the lives of our churches. Nothing could be more important in our day. In this book, Frank Viola issues an impassioned plea to join this insurgence that appeals not simply to the head but especially to the heart.
John Nugent, Bible and Theology Professor, author of Endangered Gospel: How Fixing the World is Killing the Church
Jesus Speaks (Thomas Nelson, 2016) – a groundbreaking work on how to recognize the Lord's voice.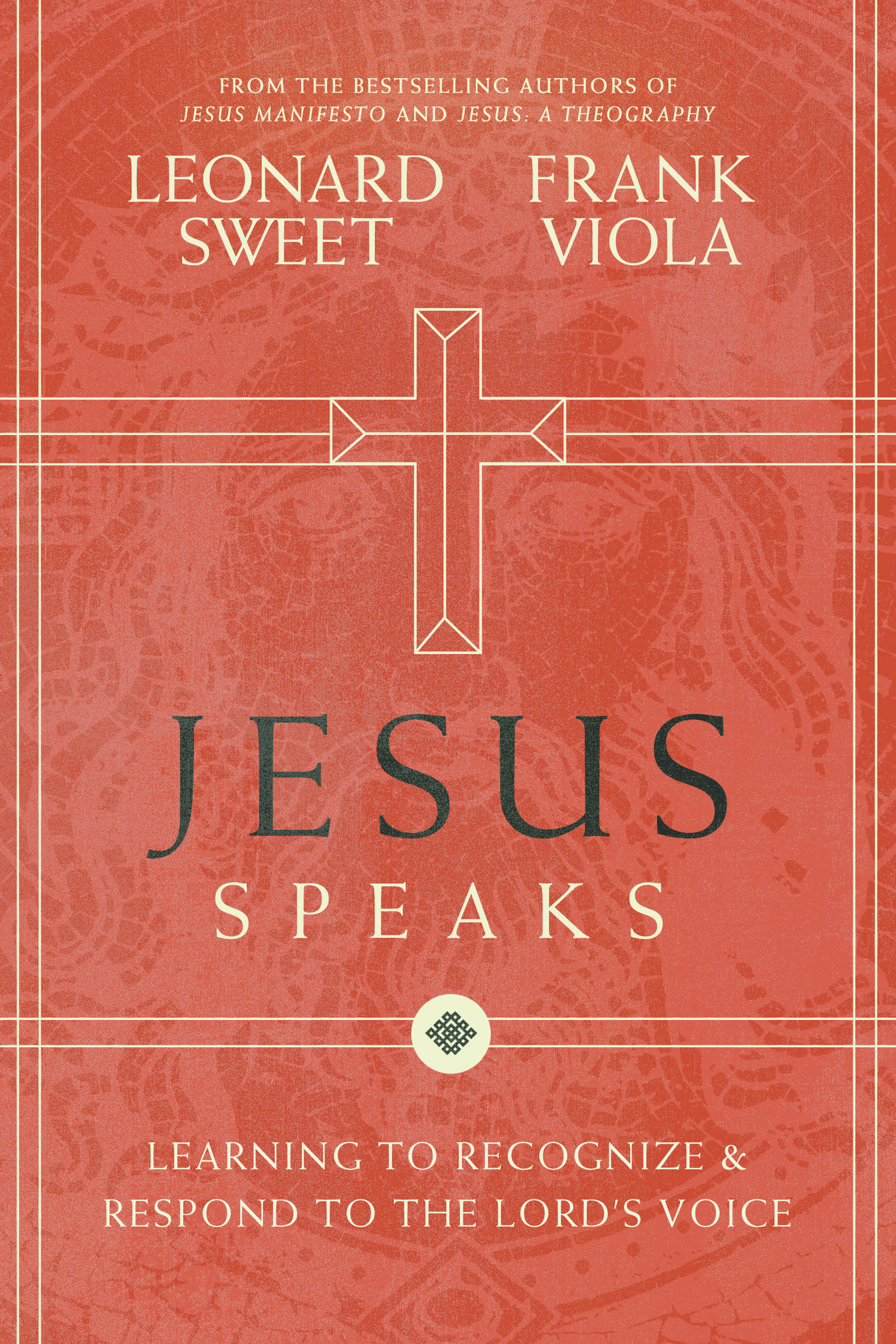 The Day I Met Jesus (Baker, 2015) – CBA Bestseller.
What a treasure this diary-style book is! This impactful message focuses on five broken women in the Bible and their life-changing encounters with Jesus. The way Mary and Frank portray their stories will help any woman who has experienced heartbreak, loneliness, and rejection step right into the extravagant grace and love of Jesus.
Lysa TerKeurst, author and speaker
Jesus, from the very beginning, has been 'good news for women.' Perhaps that news has rarely been needed more clearly than in our day. One reads of His encounters with the women described in this book with a sense of wonder that these interactions took place two thousand years ago. He is good news for women still.
John Ortberg, pastor and author
I thought I knew the women in these stories well, but in this beautiful book I met each one in a fresh, personal, and profound way. The life-changing grace and mercy Christ extended to these our sisters so long ago is here right now for you and for me.
Sheila Walsh, author and speaker
Inventive, engaging, compelling, and filled with freedom, this book will help you see the wonder of our Jesus more clearly. Here is very simply the truth about Jesus and His relationship with women: He loved us. What a powerful truth for women in the world today! Jesus is always the hero of the story. Through this book, we see and know that He is the hero of our stories too.
Sarah Bessey, author and blogger
Jesus Now (David C. Cook, 2014) – CBA Bestseller.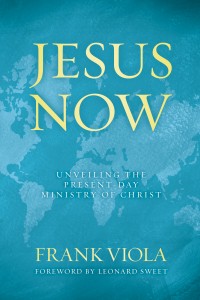 I'm not aware of any other work that so clearly fleshes out the present ministry of Christ. Using a style that is engaging and accessible to all, Frank discusses Jesus as our High Priest, our Shepherd, our Bridegroom. He then unpacks what the New Testament has to say about Jesus as the Author and Finisher of our faith, as the builder and head of the Church, and as Lord of the world. I believe readers will find this work not only informative, but transformative. The first chapter alone will set free many who live in condemnation.
Greg Boyd, author and pastor 
Frank Viola is a master at the discipline of historical context, and Jesus Now is a masterpiece that shows us how to 'Christify' our story–to move from an unscripted spirituality to a scripturally scripted identity.
Leonard Sweet, author and professor
Viola is an exuberant writer who knows his Bible. I would recommend Jesus Now to Christian leaders and discussion groups to understand the present-day ministry of Christ.
CBA Retailers & Resources
God's Favorite Place on Earth (David C. Cook, 2013) – Amazon bestseller, reaching #13 on Amazon out of all 7 million titles.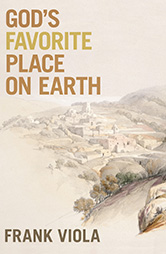 Frank Viola's God's Favorite Place on Earth is a fast-moving, groundbreaking look at the Christian's struggle against legalism, discouragement, doubt, rejection, and spiritual complacency. Told through the voice of Lazarus, the narrative is intellectually gripping and emotionally touching. This is a masterfully engaging book that distills the vision of the Christian life into one focused quest: To be God's favorite place on earth today. I recommend this little volume to all Christians and Christian leaders. It brings several familiar Gospel stories to life in a fresh and compelling way.
Mark Batterson, author and pastor
This book exudes love for Jesus. Its creative format offers an inviting window for valuable meditations on what we can learn about the Lord and our relationship with Him from His life and that of some of His closest friends.
Craig Keener, author and professor
A lot of people write books, Frank writes stories and in this one we once again see why he's such a master. Honored to call him a friend, excited to call him an author I love to read.
Jon Acuff, author and blogger
Combining masterful storytelling, historical knowledge, biblical insight and practical wisdom, Frank artfully uses the Gospels' depiction of Lazarus and the small town of Bethany to lay out a beautiful and compelling vision of a God who longs to make every human heart and every church 'His favorite place.' In the process, Frank prophetically exposes the subtle but all-important difference between hearts that embrace Jesus and hearts that merely appear to do so. This is a beautifully written, timely, prophetic work all would benefit from reading!
Greg Boyd, pastor and author
The best thing I can say about Frank Viola is this: When I read his books—and I read them all—I don't think much about Frank Viola. I think about Jesus. And I learn to love Him more. This book is no different. Read it, and you'll find yourself thinking, if you're like me, 'I knew Jesus was great, but… Wow!' And that, at least from me, is as good as it gets.
Brant Hansen, author and radio personality
Frank Viola's pen and voice are consistently both penetrating and trustworthy. Beyond his invitingly beautiful writing skill—which makes reading a joy and a sight-seeing tour that brings God's Word into 3-D when he relates narrative passages, I'm grateful for the depth of his themes. Frank probes the 'deep calls unto deep' content of the Holy Spirit's call within the Scriptures, and awakens that hunger that must be regularly fed to secure renewal in each of us. God's Favorite Place on Earth is the kind of book I've discovered I need to periodically find and read; thereby keeping 'the fallow ground' of my own soul plowed, re-sown and watered, in order to continue fruitfulness and to deepen the root system of my spiritual walk and growth in Christ.
Jack Hayford, renowned pastor and author
Reading God's Favorite Place on Earth illuminates the story of Jesus in such a new and captivating way that it's bound to impact your life. Read this powerful book and reconnect with the Lord's heart for every Christian, every church, and every city. 
Pete Wilson, pastor and author
I just finished From Eternity To Here. I'm in process of reading it again. It has moved into my top ten books. It informs the mind with great theology. It transforms the heart because the matchless vision of Jesus and His grace. And it inspires a love for God's eternal purpose, the Church by inviting others to experience God's eternal purpose. Brilliant.
Derwin Gray, pastor and author
Few authors challenge me in my faith like Frank Viola. This book and the stories it contains will force you to face the myth of religion and instead adopt a life of deeper dedication to God, to find your own Bethany. It sure did for me.
Jeff Goins, author and blogger
Jesus: A Theography (Thomas Nelson, 2012) – a 400+ page highly acclaimed magisterial work.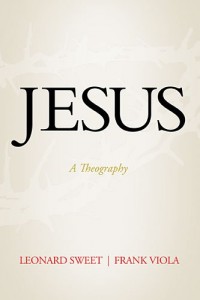 Jesus Manifesto (Thomas Nelson, 2010) – Amazon bestseller, reaching #6 on Amazon out of all 7 million titles.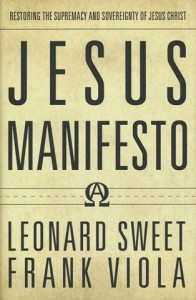 There cannot be enough books written about the majesties and excellencies of Christ. To see Jesus as He is will transform us from one degree or glory to the next. Everything is about Him, for Him and to Him. I am grateful that Frank and Leonard did the work and are putting this in the lap of so many.
Matt Chandler, pastor and author
Whether you are a seminary professor or someone seeking answers about Christ for the first time, Jesus Manifesto promises to illuminate the truth about the greatest personality to ever walk the earth. And along the way you will rediscover, or experience for the first time, the power, prestige and primacy of Jesus Christ.
Ed Young, pastor and author
The unrelenting purpose of the Holy Spirit is to lead us into the living presence of Jesus Christ. If we follow the Spirit, Christ can become as real to us as the world was when we were sinners. Jesus Manifesto is a compass pointing toward this holy pursuit.  
Francis Frangipane, pastor and author
Photo of Frank – scroll down to order the books.
CLICK the banner below to check out all of Frank's books on discount.
Read ENDORSEMENTS for the above titles by Shane Claiborne, Ed Stetzer, Ed Young, Matt Chandler, Michael Spencer, Steve Brown, Leonard Sweet, Dan Kimball, Alan Hirsch, Robert Banks, Howard Snyder, Rowan Williams, Jack Hayford, Calvin Miller, Reggie McNeal, Gregory A. Boyd, Mark Batterson, David Fitch, Margaret Feinberg, Scot McKnight, Francis Frangipane, Todd Hunter, John R. Franke, Chris Seay, Jonathan Wilson-Hartgrove, Anne Jackson, Myles Monroe, Mark Chironna, Ken Ulmer, Tommy Barnett, Sally Morgenthaler, Andrew Jones, Brian McLaren, James Goll, Ralph Neighbor, DeVern Fromke, Don Francisco, Wolfgang Simson, Jon Zens, Hal Miller, and others.